Despite one of the stronger performances in CNN's marathon debate, Chris Christie's presidential campaign continues to struggle to gain any kind of traction in the crowded Republican field, and the dominoes are starting to fall. Rick Perry and Scott Walker have already called it a day, and Christie and several others are certainly close to joining them on the sidelines.
In the latest CNN poll (taken after the debate) Christie was polling at just 3 percent — virtually the same percentage he has had all along, give or take a percentage point. While this is certainly not good news for Christie's dreams of residing at 1600 Pennsylvania Avenue, the expected end of the campaign could hasten several iGaming developments back in Christie's home state of New Jersey.
Before I get to online gambling, it's important to take a closer look at the Christie campaign and the uphill climb it faces.
Christie's lame duck presidential run
In 2012, Chris Christie was considered a top tier candidate. Had he chosen to run in 2012 it's quite likely he would have been the Republican party's nominee.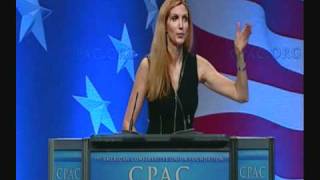 Fast forward to 2016, and Christie is damaged goods. Even Ann Coulter is done with him, several times over.
From the hug heard round the world to Bridgegate, it's actually somewhat surprising Christie decided to run at all. He's dealing with the inevitable RINO catcalls every northern Republican faces, as well as the ongoing bridge closure corruption case involving his office and staff.
Is it any wonder his campaign has failed to get off the ground in what appears to be one of the most conservative Republican primaries in recent memory? For the highfalutin governor who takes no guff from anyone, running for president may have the biggest mistake he made. He's struggling to gain any kind of momentum as he makes his run for the White House — four years late in most people's minds.
When a strong debate performance has Carly Fiorina rocketing up the polls, but a pretty strong performance by Christie leaves him flatlining with almost no signs of life, the writing is on the wall.
Is Christie really stalling progress in New Jersey?
Unlike some of the people throwing out accusations, I find it very hard to believe Christie, already embroiled in one major abuse of power scandal with Bridgegate, is singlehandedly holding up iGaming advancements. That being said, I'm not naive enough to think that the sitting governor of a state couldn't ask regulators not only to do their due diligence, but triple and quadruple check everything, thus stalling efforts in a perfectly legal and justifiable way.
As long as Christie is a presidential candidate, he won't want his name attached to anything to do with gambling expansion, and will likely use whatever means he can to stall efforts for two reasons. Not only is gambling an abhorrent activity to a large percentage of Republican primary voters, but one of the party's biggest donors is Sheldon Adelson. Lest we forget, Christie was one of many presidential hopefuls who went to Las Vegas to kiss the ring at the so-called "Adelson Primary."
The approval of PokerStars
So what could happen when Christie's campaign ends? Some of the stalling tactics may end with it, as Christie would have little reason to court Adelson campaign contributions or to pander to the ultra-conservatives in the Republican party.
Christie critics have indicated they feel the governor is holding up PokerStars' license application to appease Adelson. But like I said above, the notion that Christie would expose himself for something as politically meaningless as online gaming in New Jersey and PokerStars seems unlikely.
PokerStars is likely coming to New Jersey, and all indications are that it will be happening sooner rather than later, regardless of what shape Christie's presidential campaign is in.
An interstate agreement
It might not be the disruption some poker players are hoping for, but if New Jersey were to enter into an interstate agreement with Nevada and Delaware, it would be beneficial to the iGaming industries in all three states, as well as for online poker and online gaming expansion efforts in other states for that matter.
Unlike the approval of PokerStars, which rests in the hands of the state's regulators, an interstate agreement would almost certainly require the approval (or at least the blessing) of the governor. The agreement between Nevada and Delaware was signed by the states' two governors, Brian Sandoval and Jack Markell, so this is one area where Christie could be singlehandedly be holding up the process.
The general feeling seems to be an interstate agreement between New Jersey and other online gaming states is doable, but there are a lot of wrinkles to iron out. David Licht, the CEO of the All American Poker Network (which operates the sites involved in Delaware and Nevada's cross-border agreement) told me it's up to New Jersey regulators, and that while there is no timetable, he wouldn't be surprised if New Jersey entered into an interstate agreement in the next six to twelve months.
Upshot
Chris Christie may not be personally holding New Jersey's online gaming industry back, but his inevitable departure from the race could speed things up.
Photo by Nightscream used under license CC BY 3.0