The 36th running of the Breeders' Cup World Championships will run at Santa Anita Park in Los Angeles on Friday, Nov. 1, and Saturday, Nov. 2.
The Breeders' Cup consists of 14 races that represent the individual championships across multiple divisions.
While most everyone is aware that the Kentucky Derby runs the first Saturday in May every year, the casual racing fan likely does not have the Breeders' Cup marked on his or her wagering calendar.
As the four major US sports leagues have clearly defined seasons, except for some holidays, horse racing is a seven days a week, year-round sport.
Now, I've been an avid horse racing fan for the better part of 25 years. The nearby "home tracks" have changed as I've moved during my life, starting with Philadelphia Park to Fairmount Park outside of St. Louis, to Sandown in Surrey, UK, and now Monmouth Park.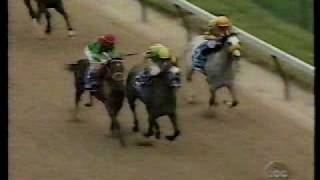 From a continually expanding collection of Kentucky Derby mint julep glasses, to attending 12 Triple Crown races and seven Breeders' Cups, to always having at least one car with a silver color (tip of the cap to '97 Derby winner Silver Charm), I've had my head and heart into the daily racing forms for a long time.
But the onslaught of legal sports betting after PASPA fell in May 2018 opened the floodgates for legal wagering in New Jersey.
The racing and sports betting worlds collided, so to speak, as some of the first retail sportsbooks opened at racetracks: Monmouth Park and Meadowlands.
Comparing horse racing to sports betting in NJ
I was at Monmouth Park last July, hanging in the picnic area with my cooler and betting the horses when I ducked into William Hill Sportsbook to make my first "legal" sports bet. Well, after England failed to win the World Cup, my sports betting ROI was -$5.
By the time the college and pro football seasons got underway in September 2018, seven mobile apps had launched. Sports betting was exploding in NJ.
With a collection of NJ sports betting apps loaded on my phone and at the ready, I dove into the sports betting world as NFL and college seasons were underway and baseball's postseason was in full swing.
For many of the reasons I outline further, there was a gradual shift for me away from playing the ponies to betting on sports. A year or so into my legal sports betting experience, my time and focus have gone from 100% horses to a current split of 20% horse betting and 80% sports betting.
If you have an iPhone, you know there's a weekly "screen time" report. It summarizes the time spent on your phone, as well as how much time on each app.
As a comparison, last week, sports betting (the FanDuel app) dominated my screen time, while horse racing (the TVG app) time was barely a blip:
Now, the point of this column is not to bury or trash horse racing. I'm not abandoning the ponies. I can't wait to bet the Breeders' Cup and, of course, I look forward to adding another Kentucky Derby glass to my collection in 2020.
My purpose is to point out the differences and experiences I've encountered, thus far, as a fledgling sports bettor when compared to my many years of wagering at the racetrack.
I detail several categories below for comparison and provided my point of view. Does sports betting or horse racing offer a better advantage and experience for your time-and-dollar investment?
Using 12 categories as a basis for my study, this is what I discovered.
#1: Handicapping info, stats, and data: Access and cost
There are varying degrees of horse racing handicapping. The most basic approach involves purchasing a program at the track to inform your selections.
If you want to go deeper into the handicapping crust, you could purchase any or all the past performance data from providers such as Daily Racing Form, BrisNet, Ragozin Sheets, Thoro-graph or Timeform.
All this information requires a purchase; none are "free."
If you also add in clocker workout reports or horse pedigree profiles, one could easily invest $10-$20 per race day just on "data services" before the first race is even run.
From a sports handicapping perspective, you may not need any past performance data to form an educated opinion from following your team and being a fan.
For example, as a Yankees fan, you know that, historically, the Bronx Bombers have feasted on Red Sox's lefty pitcher David Price. You also understand that during his two seasons with the Yankees, J.A. Happ has enjoyed great success on the mound versus Boston.
Your intuitive recall on this history might be enough for you to place a moneyline bet on the Yankees to win with Happ facing Price that evening.
In this baseball example, if you wanted to take a deeper dive, sites such as RotoGuru, ESPN, MLB.com, Yahoo, RotoBaller, FanGraphs and DailyBaseballData.com have plenty of stats and information, all of it free.
ADVANTAGE: Sports betting
#2. Placing your bets
In New Jersey, a sports bettor can choose between 17 online apps, many of which also have a companion desktop website. Also, there are 10 retail sportsbooks (eight in Atlantic City, one at Monmouth and one at Meadowlands).
For horse racing, TVG (4njbets.us.betfair.com) is the sole advance-deposit wagering (ADW) hub for New Jersey, which offers a mobile app and desktop option.
In this day of multiple wagering options, having a single-source ADW option in New Jersey is an anomaly as horseplayers in neighboring PA and NY both have numerous options, whether its NYRA, TwinSpires or Parx.
For betting on live racing and in-person simulcasts, there are three New Jersey tracks (Meadowlands, Monmouth and Freehold Raceway) and five off-track betting (OTB) locations: Winners Bayonne restaurant, Fords, Hillsborough, Toms River and Borgata in Atlantic City).
If your phone is charged and all your apps are updated …
… and the car is fueled up …
… there are plenty of wagering options on horses and sports in NJ.
ADVANTAGE: Slight edge to sports betting for offering multiple app options.
#3. Takeout, juice or rake
There could be a separate (and lengthy) dissertation related to horse racing "takeout" but, put simply: Racetracks generate a large chunk of their revenue from a takeout percentage that is applied to every dollar wagered.
This takeout percentage will range from 10%-30%. It varies from track to track and for each type of individual wager.
Shown below are the posted takeout rates for Meadowlands:
15% Pick 4/Pick 5
17% Win/place/show
19% Exacta/daily double
20% Pick 3/superfecta
25% Trifecta/All other wagers
A challenge for the horseplayer is that these takeout rates aren't transparently displayed. There aren't signs posted at the track or details on the mobile app; it requires some digging on the individual track's website.
Additionally, the takeout rates are subject to change without notice. The fact is, many horseplayers don't know what each track's takeout rates are, and they may not care. But takeout in racing is significant and, over the long haul, it adds up.
For sports betting, not only are the takeout or "juice" rates lower, they are fully transparent for each bet.
In the screenshot below of FanDuel Sportsbook, betting the Eagles +1 versus the Bills had a juice of 10%, resulting in a payout of 91 cents for every $1 wagered:
The 10%, as shown above, is generally the high-end of sports betting juice. While, for horse racing, 10% would typically be the minimum.
Additionally, with 16 other apps to choose from in New Jersey, the sports bettor has the option to shop around for more favorable juice and point spread options.
ADVANTAGE: Sports betting
#4. Canceling or voiding a placed bet
Playing the horses involves a lot of number crunching — from the horses' past performance figures to the trainers' statistics at the current meet to the saddle cloth numbers of the horses, there are a lot of digits flying around.
Speaking from experience, mistakes will happen.
Either from the live teller, you placed a trifecta wheel that leaves a horse out of the third leg, or you have a mental lapse and punch in the wrong number in your late daily double combination.
Maybe you get buyer's remorse after launching a $250 pick-4 ticket, no problem. As long the race — or the first race in the sequence — hasn't started, you can go back to the teller window or the mobile app and cancel the bet for a full refund.
There's no such option in the sports betting world.
Once your bet is placed, it's locked and there are no refunds. Like the signs displayed everywhere when I was dragged into the ceramics store with my mom as a kid: "You break it, you buy it."
ADVANTAGE: Horse racing
#5. Live wagering during the event
Once the horses leave the gate, the horse bettor sits back and watches the race (or stands up, yells at the screen and slaps a program on his or her thigh; whatever works).
With the small exception available on the Betfair Exchange (same parent company as TVG), which offers in-race wagering at select tracks, there isn't an option to make an in-play bet on a horse race.
On the sports side, while the pregame market offers a volume of betting options, the betting choices remain plentiful once the game gets underway.
The live betting market is driven by algorithms calculating updated odds, props and totals, which are updated continually throughout the game.
The screenshot example below shows the odds available for this live NBA game, with green/red numerals indicating the most recent pricing change:
Also, as sports betting wagering technology continues to evolve, some books will offer a "next play result" around the next baseball player at bat (hit, walk or out) or the result of a football team's current or next offensive possession.
ADVANTAGE: Sports betting
#6. Viewing the event on the screen
Horse racing has daily coverage on two cable channels: TVG and TVG2. NBC Sports is the national rightsholder carrying the Triple Crown and Breeders' Cup events. Fox Sports provides coverage of Saratoga and Belmont meets on their FS1 and FS2 cable channels.
This coverage is decent but far from the mainstream. If you miss the day's races, in some cases, you can go back to the track's website and download race replays for that specific date.
Sports bettors have multiple coverage options to watch the games to see how their bets are faring.
On a recent Sunday, the NY Giants game aired live on the Fox affiliate, and there were live cut-ins at key moments of the game on NFL Network Red Zone.
There was also plenty of highlight/recap shows on the local news coverage as well as national sports highlights (ESPN, NFL Network, etc.) plus website and social media highlight clips.
The point is, there are infinitely more options to consume sports versus the comparatively limited horse racing coverage.
ADVANTAGE: Sports betting
#7. The pace of the action
For a sports bettor, there is the inevitable "sweat" around a game and result.
A typical baseball or football game is a minimum three+ hour commitment, not including the possible additional time due to injury stoppage, weather delays or extra innings/overtime.
There's nothing quite like waiting out a six-team college football parlay that starts with a game kicking off at noon and ends with a Hawaii game kicking off at midnight.
On the horse racing side of the ledger, a "sprint" race of less than a mile, takes less than 1:30 to complete. Even the longest distance race of 2 miles will complete within three minutes.
Yes, there may be a 25-30 minute gap scheduled in between races at the track. However, bettors can use this time by "studying up" for the next race or minimize this waiting time by finding another simulcast race.
ADVANTAGE: Horse racing
#8. The complexity of winning the bet
The sheer simplicity of sports betting is that two teams are competing, and the result (barring a tie) is one winner and one loser. It's very straightforward.
One can choose to layer additional performance variables such as total runs/points, player performance (i.e., touchdowns or strikeouts) and team performance (total sacks or three-pointers). Still, at its core, it's one team or the other.
Horse racing is, by its nature, complex.
The basic win bet requires the bettor to make the correct selection out of a field, typically from six to 14 1,200-pound animals ridden by a 105-120 pound jockeys. The forces of animal instinct and human judgment are on full display.
Who will be the winner? It's not easy.
Do you want to bet a daily double (winners of two consecutive races)? Or bet a pick 3 (winners of three straight races), or wager a pick 4, 5 or 6? That's much more difficult.
Each race has a unique "condition," which might be restricted to older horses, younger horses of differing sexes (colts or fillies) at different distances on different surfaces (dirt, synthetic dirt or on the grass) that has various conditions ("soft or yielding" turf/"sloppy or muddy" dirt).
Suffice it to say, there's a lot to absorb in racing as illustrated by a typical qualifying condition listed below:
In sports betting and horse racing, there's something to be said for the low and high complexities of each game.
On some days, I don't mind diving into the hours of research needed to feel confident enough to make some horse racing plays. At other times, I have an opinion on a sports matchup that I don't have to think extensively about it, I make a bet and watch some of the game.
I like that I have the option to go as deep as needed or stay on the surface in terms of assessing who the winner(s) will be. After all, it's only money.
ADVANTAGE for Low Complexity: Sports betting
ADVANTAGE for High Complexity: Horse racing
#9. Making the big score
A sports bettor or horseplayer may approach wagering strategy in a couple of ways. One may look to grind out a daily, weekly or monthly profit. The other approach is to swing for the fences and go for the "big score."
By big score, this is not about wagering four or five figures to make an even money (or slightly higher) return. In my mind, it's the ability to bet a small amount to potentially cash a huge ticket.
The cadence of the racing season provides for daily horse racing and, if you like to play across all four major US leagues, there's always a game playing, day or night.
Both betting avenues provide the chances to strike it rich.
Horse racing will have some qualifiers. It will be dependent on specific pool sizes at specific tracks as well as noting the pools for exotic and multi-race wagers that include trifecta, superfecta, and pick 3s, 4s, 5s or 6s.
Meaning, you are more likely to cash a big ticket in a weekend Saratoga pool versus a Monday afternoon at Turf Paradise.
Also, horse racing has more tracks that have added the "Rainbow Pick 6," which has a low minimum of 20 cents. But the pool pays out only if a single ticket has all six winners. The pools will carryover and build each day that there isn't a single winner.
After the track identifies a "mandatory payout day" in which the pool will be liquidated, all the correct tickets will be paid out. These mandatory payout days can build total pools of $5 million to $10 million and higher.
Outside of the pick 6 jackpots, there are always other opportunities to make some money. With a full menu of racetracks, I'm always going to focus on the tracks with the larger pools.
Here is a super high 5 (first five horses in correct finishing order) that I was lucky to cash at Santa Anita last year:
On the sports side, I have found the multi-event bets or parlays again to offer great big scoring potential.
The parlay combines a series of events (could be from the same game but does not necessarily have to be from the same sport) and combines the odds into a single ticket.
The more games or events that you add, the higher the potential payout will be. This is a key advantage in sports betting versus horses. A pick 4 ticket using two horses in each race will cost $16 for each $1 bet. If I want to add horses to any of the legs, it will increase the total cost of the ticket.
In sports betting, a $1 parlay with three teams will cost the same $1 as a parlay with eight teams. The eight-team parlay will be harder to hit, but it will also pay much more.
Speaking of parlays, here's a ticket I cashed a few weeks ago for college football, a nice "parlay of parlays" on DraftKings Sportsbook that paid a juicy 48-1:
The beauty of sports betting is that there is always an opportunity to go for the gusto, and online books are open 24/7. You can put together a parlay tonight for the NBA/NHL games or the upcoming weekend's football games.
Parlays also offer value by including futures. The results may take multiple weeks or months to play out if you are including multiple sports. However, I like to put them together and stash them away in case I see the future correctly:
ADVANTAGE: Sports betting, small edge with daily big score opportunities
#10. The cash-out option
One of the other positive aspects of the mobile and desktop era of sports betting in New Jersey is the availability of the cash-out option.
In certain cases (but not in every case), the sportsbook will offer a player the option to cash-out before the event(s) have concluded.
The cash-out option will be a far lesser amount than the total payout. It's a great feature, but it does require frequent monitoring by the bettor as the cash-out option can increase, decrease or disappear altogether, based on the book's algorithms.
On the horse racing side, of all the times I would have loved to be able to take a lower payout prior to the payoff leg of a multi-race wager, there is not a cash-out option currently available to the horseplayer.
ADVANTAGE: Sports betting
#11. Knowing the payout before you bet
Horse racing is pari-mutuel, in which the specific betting pool of money (i.e., win, place, show, trifecta) is divided (less the relevant takeout) to the winning tickets or combinations.
For example, if you are playing a pick 4 (winners of four consecutive races), you will not know what the potential payouts are until the results of the third race are posted.
There will be "will pays" posted before the fourth and final legs. Even those payouts could change as the result of a horse being scratched or a dead heat.
Also, a straightforward win bet on a horse that is 20-1, as he entered the starting gate, suddenly flashes down to 12-1 as the horses head down the backstretch of the race.
Again, like the topic of takeout, these odds changes would be part of a much lengthier dissertation related to the ongoing challenges and questions facing the horse racing industry.
In sports betting, your bet, the odds and the resulting payout are spelled out on your electronic or paper ticket. It's about as straightforward as you can get. The odds and payouts are always locked in even if they change after you purchase your ticket.
ADVANTAGE: Sports betting
#12. Futures and prop bets
Horse racing offers a futures wager focused on selecting the Kentucky Derby winner throughout four events with the first pool in November and three more pools as the Derby prep races run in the spring.
It's a bet that is available nationally at multiple tracks and ADWs that are available nationwide:
There are also future wagers available on the Kentucky Oaks and a new Kentucky Derby Sire wager, which allows bettors to wager on the sire (horses father) of the Kentucky Derby winner.
Outside of the Kentucky Derby, however, other future wagers on horse racing are limited. Generally, those that are in play are only available in Las Vegas.
Here is a shot of future prices for the 2018 Triple Crown (Note: eventual Triple Crown winner Justify at 25-1):
Sports betting offers a robust futures market across a multitude of sports/events. Each New Jersey sportsbook has established its market, with categories and pricing varying from sport to sport.
Here's a quick recent peek at the 2019-20 NBA MVP pricing via PointsBet:
In terms of props, again horse racing is way behind the curve here, but I do give Monmouth/William Hill some credit for publishing props for the Haskell Stakes back in July of this year. DraftKings also offered some select head-to-head wagers on Haskell, which is certainly a step in the right direction:
It goes without saying that sports betting is chock full of props. Most props are focused on player and team game performance totals or preset over/under.
They can also be fun, too, as illustrated below by the Fox Bet (formerly BetStars) props for the Super Bowl's winning coach Gatorade bath and touchdown celebrations:
ADVANTAGE: Sports betting
Bet the horses or bet the sports in New Jersey
Sports betting was a clear winner in my informal head-to-head matchup across these 12 categories. That said, we're extremely lucky in New Jersey to have both sports betting and horse racing in play.
There is nothing like a summer afternoon with a picnic basket at Monmouth Park or an action-packed Saturday night at the Big M when 10 harness sulkies are charging toward the finish line.
The fledgling New Jersey sports betting industry is challenging and/or beating Las Vegas on the monthly handle. It should be the model for other states that legalize sports betting in the future.
As with all gambling approaches, find what works for you and maximize the opportunity. But keep an open mind as to other sports and betting options. And play responsibly.