Not that long ago, Ocean Casino Resort faced regulatory compliance issues and revenue woes. The infamous casino on the north end of the Boardwalk was in a downward spiral.
But times change. Ocean (formerly Ocean Resort Casino) isn't the same casino it was two years ago. For one, it has a new name and a new persona. And in July, it ranked second in casino win among the nine Atlantic City properties.
Ocean reported a casino win of $23.6 million. That's good enough for No. 2 behind Hard Rock AC ($24.5 million).
The news of Ocean's continued growth must be taken with a grain of salt, of course. As expected, the AC gambling market saw a 46.8% drop in July thanks to 25% capacity limits, indoor dining prohibitions, and the market-leading Borgata remaining closed for most of the month.
But Ocean is focusing on the positives. The unique situation created an opportunity for properties like Ocean to pick up additional business. Listen as Jess Welman explains the change in Ocean Casino: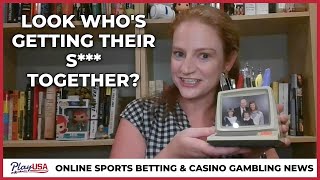 And the reality is that even Ocean is pleasantly surprised by the latest results.
"To be No. 2 in casino win in the market, I would've never thought in my wildest dreams that we would be able to do that, and I don't think anybody else thought that either," said Mike Donovan, Ocean's chief marketing officer and senior vice president.
Ocean Casino sees strong month of slot revenue
The nine AC casinos reported a slot win of $111.8 million for July, which is a year-over-year decrease of 42.2%.
But Ocean Casino has a different story to tell.
Not only is Ocean's total revenue up 23.1% year-over-year, but its slots win of $17.2 million is a 10.5% increase. Yes, we are comparing July 2020 to July 2019 when casinos were operating at full capacity.
But that comparison makes the strong month even more impressive. Ocean managed to turn a negative into a positive.
Only Hard Rock had a better month with $18.7 million in slot revenue.
Ocean Casino can credit much of its latest success to slot play. Donovan said July's 15.3% market share is the "highest in the property's history."
And, Donovan added, this makes it nine consecutive months of slot growth. "Over the 12 months," he said, "we have increased our slot business by over 50 percent."
He called the slot revenue an "overwhelming piece" behind July's success.
"We have been able to increase [slot revenue] over the last year, and increase it substantially."
Where Ocean still needs improvement: NJ online casinos
NJ online casinos continue to be the area Ocean struggles the most. The latest example of this is the $1.2 million the license holder reported for July.
Even though that number is an eye-opening 217.3% increase from July 2019, Ocean still finished last by a large margin.
Hard Rock was the next closest at $5.6 million.
The market as a whole reported a record $87.4 million, which puts Ocean's market share at a measly 1%.
But at the same time, Ocean currently has an extremely limited online casino portfolio. The Ocean online casino app is only available for Android devices, and Donovan did not have an update on when iOS users will have access.
Parx online casino is the only other brand operating under the Ocean license. Donovan did note the bulk of the revenue number is from the Ocean app.
So when considering iPhone customers do not have access, that $1.2 million becomes a little more impressive.
Ocean is not finished building its online portfolio
Ocean AC is not ignoring its iGaming sector. Donovan said they have been working a lot on starting to leverage the land-based database of customers with online gaming.
"We sent offers to our land-based customers," said Donovan. "We've increased our advertising with different places that are out there. We worked really hard on getting new games that other platforms have."
Donovan also told Play NJ that Ocean plans on filling all five of its online casino skins as permitted by the Division of Gaming Enforcement.
Besides Ocean and Parx, the Tipico online casino app expects to launch before the fall. That leaves two slots still available.
Donovan did not elaborate names of potential partners, but did note they are "working on solidifying agreements."
And once that happens, Ocean will have a realistic shot of moving up the ranks.
"Once we have all five of our online pieces up and running I think that those numbers will not look so far off in comparison to everyone else," said Donovan.
Finally positive news for a once-troubled property
Ocean's success now doesn't come without its share of past problems. The property formerly known as Revel and TEN was a property that seemed doomed to fail before it even opened.
Things didn't get much better when the $2.4 billion property finally debuted in April 2012. Two bankruptcies and a September 2014 closure pretty much sum up the story.
There was the Glenn Straub chapter, but that was more drama than progress.
Bruce Deifik, an investor based out of Colorado, purchased the former Revel in January 2018 for $200 million. On June 28, 2018, Ocean Resort Casino opened to the public.
Six months later, the casino was sold again. Once Luxor Capital Group stepped in, the property's unlucky history started to change for the better.
But it took much more than luck. The property was rebranded Ocean Casino Resort, with a long-overdue casino-first focus.
Donovan said the property at first tried to be much different than the Atlantic City model. In all of its past iterations, that may have been the reason the property failed.
The Ocean Casino rebranding, he noted, "trickled down to everything else we did."
"By taking that casino-first strategy, we went in and said we are going to put casino customers first in absolutely everything we do with the property," said Donovan. "We are going to have the most aggressive offers in town."
This included introducing WOW Rewards, a completely new players club for Ocean Casino customers.
Atlantic City casinos still facing challenges
Ocean Casino, like its neighboring properties, still faces a great unknown. What happens after the summer when outdoor dining becomes impacted by weather? When will casinos not have capacity limits with every other slot machine turned off?
There is the possibility that indoor dining is permitted by the fall. However, until the official date is announced, Ocean will continue taking a creative approach to get players back on the gaming floor.
For now, Ocean is looking forward to building on its July momentum.
"I think the future is really bright. I think Ocean is going to continue chugging along," said Donovan. "We've had great momentum coming out of this. August is still very consistent. We are still seeing really good numbers this month."
The times certainly do change.