A New Jersey woman arguably had the luckiest day ever. She staked $2 playing BetMGM's online slot game, Luck O' The Jackpot, and ended up with a record progressive jackpot.
The largest online progressive jackpot prize in NJ history of more than $3.2 million further goes to show that you can only win if you play. More NJ residents are making that decision now than ever.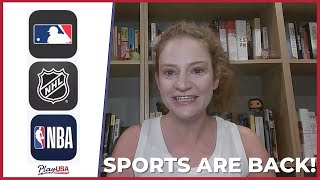 How an NJ woman won a record progressive jackpot
Sherri W., who now gets to decide how to spend her unprecedented winnings, relayed that it was a bit of beginner's luck. She's also not content to rest on her laurels.
"I'm so happy and still in shock," Sherri said in a press release.
"I called my husband first thing, and he didn't think it was real. I had only been playing on BetMGM Casino for three days before hitting the jackpot. I had some bad experiences on other NJ casino apps and found BetMGM and just really liked the games so kept playing. We're just so happy, and I can't wait to get back on there to play some more."
Sherri's stake in the game was just $2, meaning the return on her investment was off the charts. BetMGM New Jersey shared Sherri's enthusiasm about the victory.
"It's extremely exciting to see our casino progressive jackpot prize being won," said Matthew Sunderland, vice president of gaming at ROAR Digital. "We're proud to bring such monumental wins to players through our in-house networked progressive jackpot games in New Jersey and hope to continue raising the bar with even bigger jackpots in the future."
Sherri isn't the only one to get lucky playing slots under Borgata's license either. BetMGM runs its online casino product under Borgata's auspices.
In 2018, another woman in NJ won a $2.4 million jackpot playing the casino's physical slots. It was another case of beginner's luck, as she won the prize on her first spin that day.
More NJ gamblers than ever are putting themselves in a position to replicate these women's feats. NJ online casino games continue to grow in popularity in the Garden State.
How big is this record progressive jackpot win?
Before Sherri hit the jackpot at BetMGM last week, the biggest online jackpot win came from Betfair online casino in 2015. That $1,520,000 jackpot was hit on the online slot Let It Ride.
HarrahsCasino.com also had a big win back in in 2014. The Millionaire Genie online slot paid out $1.3 million to one lucky winner.
But those two big wins pale in comparison to the $3,266,476.20 won at BetMGM NJ online casino this month.
BetMGM Casino making headway with NJ gamblers
With the NJ Division of Gaming Enforcement yet to announce July numbers, June was the best month ever for Borgata in terms of online casino revenue. BetMGM, Party and Borgata brands all brought in almost $16.9 million that month.
All that activity improved Borgata's share of the online casino revenue in NJ. In June, Borgata strengthened its second-place position in the space, accounting for 19.9% of the total win in the state.
That represented an uptick of half a percent from the previous month. Paying out jackpots like the one Sherri won might help Borgata grab even more market share.
At the very least, Sherri should be able to buy a big share of any market she has her eye on. She's still out there looking for more big wins as well. That means if you want to win the next record jackpot instead, you'd better get to spinning.