Long before Atlantic City was a casino town, the Queen of Resorts was a renowned entertainment destination. In her heyday, few places in the world could match the star power found in AC.
Besides the draw of the World's Most-Famous Boardwalk and all its charms, Atlantic City was a place where the biggest names in show-biz could often be seen. Frank Sinatra, Billie Holiday, Duke Ellington, Louis Armstrong, Dean Martin, Sam Cooke and Aretha Franklin — just to name a few — performed on stages at the 500 Club, Steel Pier, Club Harlem, Paradise Club and Gracie's Little Belmont, among others.
Perhaps, though, the World's Famous Playground and its Atlantic City casinos could bring that world back to the Jersey Shore.
Atlantic City casinos and live entertainment
The economic decline of AC in the '50s and '60s led to less top-tier entertainment and, eventually, the rise of casinos. By that time, Las Vegas had blown past Atlantic City as a go-to spot for world-class shows and live entertainment.
When New Jersey voters approved legalized gambling in AC in the late '70s, one of the selling points was that casinos would prioritize live entertainment. New Jersey hoped to take a page or two from Las Vegas' playbook and use casino gambling as a means to draw more people to Atlantic City, thereby restoring its former glory as an entertainment hub.
The plan worked (to varying degrees) and AC has hosted countless A-list artists and performers in the 45-year history of legalized gambling. While not quite on the level of Vegas, AC is known for live entertainment.
But there is one thing that Vegas does and AC has never truly gotten right: residencies. With all due respect to the recurring acts in Atlantic City, nothing in the city compares to long-standing Vegas residencies.
Until now.
"The Hook," a live entertainment experience from Spiegelworld, opened this summer at the renovated Warner Theatre inside Caesars Atlantic City. The show runs four nights a week all year round.
Inspired by an opening night viewing of "The Hook," PlayNJ began imagining other entertainment and musical residencies we would like to see at Atlantic City casinos.
The Gaslight Anthem: Jersey-based act
If you asked most people in New Jersey what artist or band they would most like to see have an AC residency, it's a good bet Bruce Springsteen or Jon Bon Jovi would top the list.
But that's boring.
PlayNJ decided to take another route here and recommend an underrated, but locally beloved, rock group.
The Gaslight Anthem is a true NJ original. The band from New Brunswick has a cult-like following among its fans.
With five studio albums already out and the band working on another, there's plenty of material for The Gaslight Anthem to be a full-time residency at an AC casino.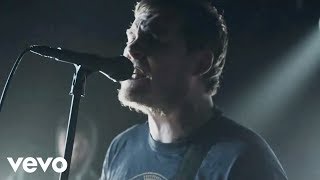 Redman and Method Man: From the bricks to the beach
We like the idea of having an NJ artist in the marquee for an AC residency. We also grew up listening to '90s/'00s hip hop.
Some of you know where this going.
Reggie Noble, aka Funk Doc aka Funk Doctor Spock aka Your Favorite Rapper's Favorite Rapper, is about as Jersey as Jersey gets. Born and bred in Brick City (Newark for you out-of-staters), Redman would bring down the house every single night in AC.
The best part of a Redman residency is that collaborations are guaranteed. A concert-goer never knows who might make a guest appearance at a show. Method Man would surely hop on stage every now and again. Erick Sermon is bound to make an appearance or two. Same with Keith Murray.
And now that cannabis is legalized for recreational use in NJ and AC has willingly embraced it, Redman would feel right at home.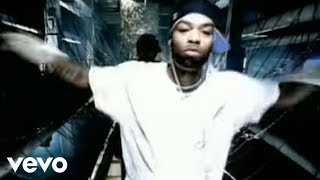 Dave Matthews Band at the Jersey Shore
Another group of people who would feel right as rain in AC's cannabis-friendly culture are fans of the Dave Matthews Band.
Yes, we know generalizations are lazy and there are plenty of DMB fans who do not partake. Please send your angry emails to…
Back to the point.
Dave Matthews Band has been touring for the better part of its three-decade existence. Whenever DMB has come remotely close to AC (Asbury Park, Camden, Philadelphia) or performed in the city (2011, Caravan tour), the shows always sell out.
But they are always touring. Seriously.
The band is getting up there in age (Dave is 56 years old) and being on the road all this time has to be exhausting. PlayNJ suggests parking the tour bus at Bader Field for a few months and taking a load off in AC.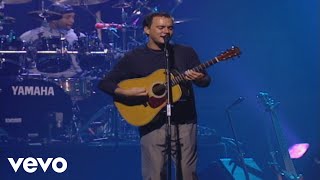 Richard Cheese: Jack of all trades, entertainer of all
If there is one live entertainment act that would be a perfect fit in Atlantic City, it's this next act. They're both a little dirty yet sophisticated mixed with plenty of showmanship and a splash of nostalgia.
Richard Cheese & Lounge Against The Machine and Atlantic City are one and the same.
If you've never heard of Richard Cheese, do yourself a favor and Google him. If you're not at least chuckling a little bit while thinking about a middle-aged white lounge singer performing cover versions of "Gin and Juice" or "WAP" we're afraid you may have no sense of humor and can't be helped.
Richard Cheese could easily pack a smaller venue at one of the Atlantic City casinos three to four nights a week. The shows would be funny and entertaining, meaning happy customers spilling out onto a casino floor afterward. Happy people tend to spend more money than unhappy people, according to PlayNJ's completely unscientific and in-no-way-conclusive observations.
Sounds like a win-win.