[toc]The PlaySugarHouse online casino in New Jersey added a new online gambling product to their list of offerings today: virtual sports betting.
After receiving final approval from the NJ Division of Gaming Enforcement, Inspired Gaming's virtual sports are now live in the state.
Here's what you need to know.
What is virtual sports?
Virtual sports is a cross between a very realistic video game and sports betting.
After placing sportsbook-style wagers, the game begins. Just like a real-world sporting event, bettors watch the action unfold. The difference is, virtual sports outcomes are determined by a random number generator.
Since no explanation can do virtual sports justice, here's a demo of Inspired's virtual horse racing:
And here's a look at one of Inspired's soccer matches: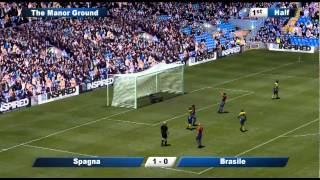 Legal Sports Report previously took a deeper dive into how these games work.
Where can I play virtual sports in New Jersey?
In addition to SugarHouse, virtual sports should also be offered at the following NJ online casinos in the coming days:
Resorts Casino also has grander plans for virtual sports. Resorts plans to offer virtuals in its iGaming Lounge on-property in Atlantic City.
"Virtual sports [are] key to our strategy for the [iGaming] lounge, and we think they will prove very popular and have the potential to create a really exciting atmosphere in that area," said Ed Andrewes, the CEO of EA Gaming Consultancy, which heads up Resorts AC's digital arm.
What virtual sports are available in New Jersey?
SugarHouse is offering the following virtual sports:
According to multiple sources, the following virtual sports will be available in the very near future:
Dog racing
Motor racing
Speedway racing (bikes)
More content, including American football, will roll out in the future.
Should I be excited about virtual sports?
The short answer to this question is yes.
Virtual sports are big business in European markets, accounting for 30 percent of all sports betting handle in the UK and Italy. That's a number that surprises many people who are unfamiliar with the product.
The big question: How will virtuals perform in the US market?
The sports betting climates in the UK and Italy are markedly different than the US, where outside of Nevada, traditional sports betting remains illegal… at least for the time being.
In European markets, virtual sports play a double role:
It acts as filler content during seasonal and time lulls.
It can stand on its merits as an appealing gambling product.
In New Jersey, virtual sports will have to go it alone. Instead of gaining a foothold and piggybacking as "filler" content during lulls in live sports, virtuals will only act as a substitute for them.
[show-table name=cta-golden-nugget]
Virtual sports in the US
Virtual sports betting is already available at several Nevada sportsbooks run by William Hill.
"We see virtual mainly as a filler product," William Hill US CEO Joe Asher told Legal Sports Report earlier this year. "There's less live horse racing content available these days, so virtual racing fills the void, particularly on slower days when the major tracks aren't running."
That being said, in markets lacking a legal sports betting industry like the US, that exclusivity might work in virtual sports' favor. Instead of piggybacking on sports betting, virtuals can be an alternative.
New Jersey will act as a test case for virtual sports as a standalone product.
Rush Street Interactive President Richard Schwartz is one person who sees the US market as an interesting experiment for virtuals. In a recent interview with the AP, Schwartz said Rush Street expects virtuals to have the same results in the US as they do in Europe. "Virtual sports betting is used effectively to fill in time between races and in time periods where there are no real time sporting events."
[show-table name=cta-betfair]