WynnBET Sportsbook has made a lot of moves to increase brand awareness but for New Jersey bettors, perhaps none of them could be as significant as their latest. A new WynnBET-Jets partnership has a lot of components to it, highlighted by a new experience at MetLife Stadium.
WynnBET's sponsored space on New York Jets gamedays could be a hot ticket, but there are components of this deal for the masses, too. While WynnBET hopes to reach more than just Jets fans in NJ, this is an opportunity that's ideal for any NJ sportsbook.
Details of the WynnBET-Jets partnership
According to a press release, WynnBET is now "an official sports betting partner of the team." That language is very important, as it isn't an exclusive deal. In fact, the Jets have similar arrangments with BetMGM Sportsbook and FuboTV. The latter includes a Fubo Sportsbook-branded mobile sports betting lounge at MetLife Stadium.
At the same time, there are some exclusive elements to this deal. WynnBET is the presenting sponsor of a new luxury area at MetLife for Jets home games. The WynnBET Green Room is a ticketed space just for fans who are at least 21 years of age.
In addition to included beverages and food, the 4,800 square-foot area will provide information on WynnBET lines and markets. While it won't feature any betting kiosks or windows, it will be the closest thing to an in-stadium sportsbook as possible without those all-important components.
WynnBET apparently appreciates that presenting sponsor title. It also now bears that title when it comes to Jets-produced and themed media like podcasts and TV shows. That menu includes:
Jets Game Preview podcast
Jets Pre and Post Game Live TV shows on SNY
Official Jets Podcast
This falls in line with WynnBET's recent contracting of celebrities like Ben Affleck and Shaquille O'Neal to represent the brand in marketing materials. A TV commercial recently aired featuring that duo and others.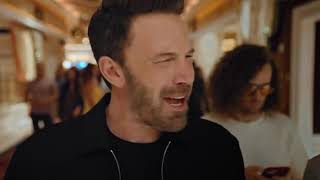 With all these pushes consolidating at the same time, WynnBET hopes to improve its positioning in the Garden State. Along the same lines, WynnBET has some stellar promos that fans of the Jets or any other NFL team can use in their wagering.
WynnBET promos for the Jets' home opener and other NFL games
When the Jets play their first home game of the season on Sunday, the WynnBET Green Room will make its debut. In addition to a standard risk-free first sports bet worth up to $1,000 for new customers, there are some NFL-specific promos.
The first of those is the Sunday Night Bonus Play. If you stake at least $50 on four different day games on Sunday, the sportsbook will give you a free bet worth up to $50 to use on the Sunday Night game. Thus, if you bet on the New England Patriots at Jets plus three other 1 p.m. or 4 p.m. games, you'll get a free wager for the Kansas City Chiefs at the Baltimore Ravens game.
Not of much relevance to Jets fans this week but perhaps down the line is Monday Magic. In this promo, WynnBET rewards bettors who stake at least $50 to a parlay on Mondays with a $10 free bet. Also attached to Monday night contests is the Primetime Live Time promo.
Should you bet at least $25 on three separate in-game wagers during any Monday Night game, WynnBET will credit your account with a $20 free bet for the following Thursday Night game. This week, those contests are the Detroit Lions at the Green Bay Packers (Monday) and the Carolina Panthers at the Houston Texans (Thursday, Sept. 23).
There's no guarantee that these efforts will make WynnBET the choice of NJ NFL fans. At the very least, they're now fueling the Jets' flight in the search for more money.